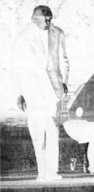 The Negative Eschatology of Maurice Blanchot
Kevin S. Fitzgerald
_______________________________________________________________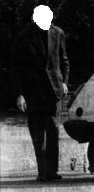 Table of Contents

_______________________________________________________



I soon realized that what I had taken for a gathering of nymphs was only a fitful
movement of shadows.
— Jacques Roubaud The Plurality of Worlds of Lewis
Anxiously he brushed past all these dim forms, as though among the phantoms of the dead, in the
realms of darkness, he had been searching for a lost Eurydice.
— Proust Swann's Way
Yet one doubt / Pursues me still, lest all I cannot die.
— Milton Paradise Lost
__________________________________________________________________
Copyright ©1999-2001 Kevin S. Fitzgerald All Rights Reserved
Correspondence welcomed: fitzgerald_kevin@hotmail.com
May 1999. Last Revised May 2001.
___________________________________________