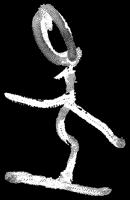 If you are using a printer
that supports printing on both sides
of the paper (duplex printing),
you can specify how you want
the paper to be turned over
when printed.


To specify how to turn over the paper


1 In the printer setup dialog box,
choose the Options button.


2 Under Duplex Printing,
select the option you want.
(This option does not appear if
your printer does not support it.)


3 Select any other options you want.


4 When you are finished,
choose the OK button.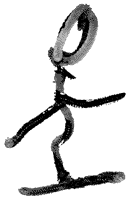 PrintingonBothSidesofthePaper
henyouarefinished,choosetheOK
howtoturnoverthepaper1Inthepr
Optionsbutton.2UnderDuplexPri
ecifyhowyouwantthepapertobetu
rnedoverwhenprinted.Tospecify
ortsprintingonbothsidesofthep
Ifyouareusingaprinterthatsupp
aper(duplexprinting),youcansp
(Thisoptiondoesnotappearifyou
rprinterdoesnotsupportit.)3Se
intersetupdialogbox,choosethe
nting,selecttheoptionyouwant.
lectanyotheroptionsyouwant.4W
button....................PbN